Ever fancied jumping into the drivers' seat of an off-road buggy? Or how about taking a spin around some of Monaco's famous streets in a Rally car? Or just wondered what it was like driving with your eyes closed?!
If any of these sound like they interest you then Altitude's Motorised Activities could be ideal for you and your next event! From RAGE buggies to Batak Pro and Powerturns to Racing Simulators, we are sure to have something to suit everyone!
Feel the adrenalin rush…
We have a wide variety of outdoor Motorised Activities for both individual and team use to test your driving skill and the nerves of you and your colleagues and friends!
RAGE BUGGIES
The RAGE off-road buggy is a top of the range off-road buggy. With a single seat, steering wheel and pedal layout, it is a very easy buggy to get to grips with! But that doesn't affect the action!
With a tricky course, drivers need to hold their nerve and skill to complete a fast lap to set a time worthy of being top of the leaderboard!
RAGE buggies provide fun and excitement and definitely gets that adrenaline flowing across the group!
POWERTURN BUGGIES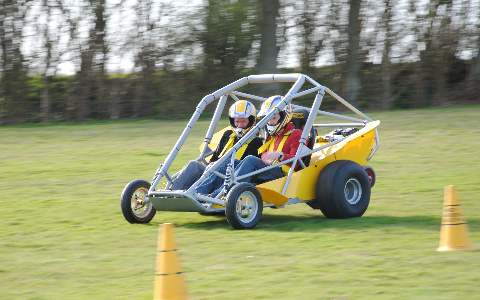 These twin-engined twin seater off-road buggies provide a different experience to the RAGE above. Powerturn Buggies not only look unique but also offer a unique style of driving! The 6 wheeled Powerturn uses joysticks for steering and acceleration instead of a steering wheel and pedals.
Fancy a pullin' a wheelie, then these are for you!
With a separate control joystick working each engine, turning is done via a skid-steer system (like a tank). The set-up allows 2 drivers per buggy with a joystick each which is perfect for team building days where communication is the key.
BLINDFOLD DRIVE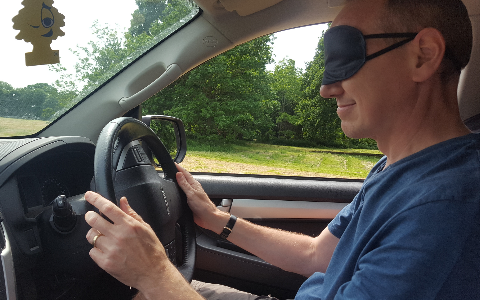 Blindfold 4×4 Driving is exactly that! You're a confident driver, huh? Why not take the challenge of driving a 4×4 BLINDFOLDED! With an instructor by your side, a blindfolded driver will be directed by another team member sitting in the back. We just hope that you trust them and that you all know your left from your right!
NOTE: Our Blindfold Drive 4×4 has a steering column that can change to Reverse Steer mode in under 30 seconds. Therefore you can hire just the 1 vehicle, but use it for 2 different activities which is perfect for low budget events or those with only a few participants attending. Please mention when booking.
SEGWAYS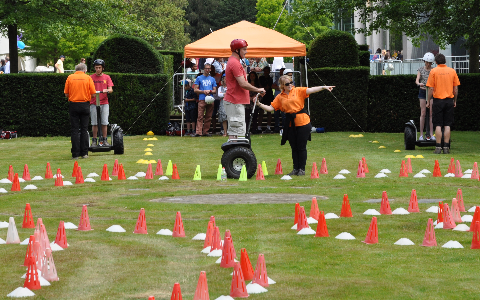 Want to try something different completely? Something that doesn't feel like it should work but in fact is fun and exciting? Then try out Altitude's Segway's. These self-balancing vehicles have some of the most advanced, thoroughly tested technology ever created.
The off-road models we run come complete with rugged looking wheel arches, alloy wheels and huge off road tyres. The motorised machines can operate on grass or hard standing and have no trouble on rougher dirt tracks either.
No special skills are needed to ride as they take care of the balancing part for you, meaning virtually anyone can use one!
Keep your nerve…
Here at Altitude, we also have Motorised Activities for indoor events too. Whether an addition to our outdoor offerings or stand-alone events, they excel for evening entertainment!
MULTIPLAYER RACING SIMULATORS
Take a spin around some of Monaco's famous streets with our Racing Simulators and hit the top of the leaderboard.
Race side-by-side with both simulators linked up head to head, or race separate tracks/games allowing a variety of disciplines to be represented including F1, Race, Rally and Sports Cars. We can set the Race Simulators up for best lap times too. All Racing Simulator hire packages include a Top Gear style scoreboard if required!
GIANT SCALEXTRIC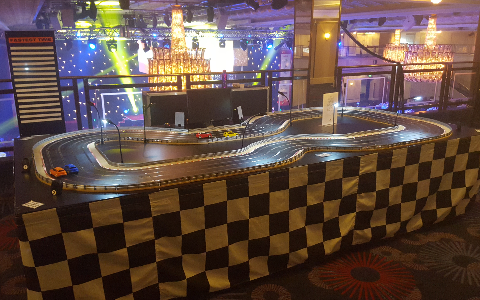 Pick up a controller and pull the trigger: our Giant Scalextric allows up to 4 players to race at any one time, just stay on the track!
Complete with a race marshal and computerised lap timing system, our Giant Scalextric shows when the lights go out and the podium results!
Rev your engines, hold your nerve and don't jump the start!
BATAK PRO
An incredibly addictive game, Batak Pro tests people's reactions, including training those in Motorsports such as F1 and Rallycross stars! Featuring 12 LED targets that are numbered and controlled by a dedicated on-board computer, Batak Pro is a 30-second winner takes all challenge!
Addictive is definitely one of the words associated with Batak Pro!
The Batak Pro reaction game is suitable for hire for both adults and children alike as using the various game modes we can easily turn off the highest rows of buttons for events with lots of children attending.
All the equipment listed above is owned and operated by Altitude Events Ltd. We also provide all ancillary equipment so all you need is to bring yourself/colleagues/friends. All our activities carry relevant safety certificates and electrical tests, they are checked and tested before every event. Staff are CRB/DBS checked and are First Aid trained. Please see each individual activity for required space for safe operation and any restrictions with regards to user heights/weights etc. Please don't hesitate to contact us with any questions.
Altitude Events is based in East Sussex but we also offer motorised activities for hire throughout West Sussex, Kent, Surrey, Hampshire, Berkshire, Essex, London, Hertfordshire and Buckinghamshire.
We look forward to working with you in the future and helping to make your event the success that you want it to be.
Back to News